Environmental Impact
2017 was the first year where the Maine Marathon made a concerted effort to address the environmental impact of the event.
Starting with recycling and composting, and with the help of Athletes for a Fit Planet, the Maine Girls' Academy, our water stop volunteers, and the course clean up volunteers we were able to divert 79% of our waste from landfills to more appropriate locations.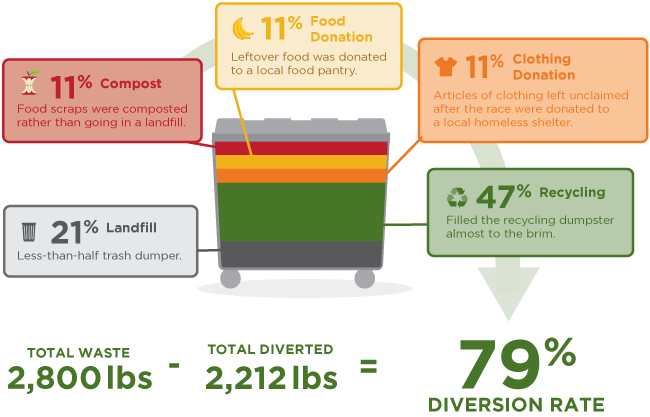 In addition, the race reduced its CO2e output by using all electric pace cars, thanks to our partner ReVision Energy.
For the full report, click here to view, print, or save.