2019 Race Beneficiaries
Each year, the Gorham Savings Bank Maine Marathon/Half Marathon/Relay organizers select local charities to be the beneficiary of the race proceeds.
Eastern Trail Alliance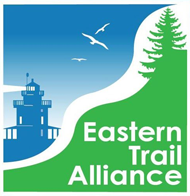 The Eastern Trail is both a trail and a vision. The trail today is 22 mostly off-road miles from Bug Light in South Portland to Kennebunk, Maine. A scenic on-road route then follows quiet country roads to Kittery. When complete, the 65-mile trail will be a seamless off-road connection for commuting and recreation from Casco Bay to the Piscataqua River.
As part of the 3,000 mile East Coast Greenway, the nation's longest connected biking and walking route, the Eastern Trail represents a commitment to public health, environmental sustainability, economic development, and civic engagement. Together, we are connecting people to nature and communities via a safe, accessible trail.
Girls on the Run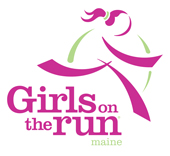 Girls on the Run is a physical activity-based, positive youth development program that inspires girls to be joyful, healthy and confident. At GOTR, we help girls recognize their inner strength and celebrate what makes them one of a kind. Trained volunteer coaches lead small teams through our research-based curricula which includes dynamic discussions, activities and running games. Over the course of the 10 week program, girls in 3rd-8th grade develop essential skills to help them navigate their worlds and establish a lifetime appreciation for health and fitness. The program culminates with girls positively impacting their communities through a service project and being physically and emotionally prepared to complete a celebratory 5K.
Portland Community Squash
Portland Community Squash opened its doors in 2017 and welcomes hundreds of adult and junior squash players representing diverse socioeconomic groups and backgrounds across Greater Portland through its doors each week.  PCS after-school programs invest heavily in students over the long-term from elementary school through college, making college a reality for all of our students. We believe that combining academics with sport, wellness, and a welcoming community in an after-school setting is a powerful way to give students the support they need to fulfill their academic and professional dreams, setting them up for success over the trajectory of their lives.
Rippleffect

Rippleffect's mission is to promote youth development and leadership through adventure, healthy communities and living sustainably. Since being established in 1999, Rippleffect's primary purpose has been to provide low barrier access to life changing outdoor wilderness experiences for Maine youth—no matter of their financial need or level experience.  Our students build confidence, develop critical leadership skills, strengthen relationships and grow their appreciate for the outdoors through the exploration of our 26-acre eco-campus on Cow Island, the waters of Casco Bay, and the wilderness of New England.
WinterKids

WinterKids helps children in Maine and New Hampshire develop healthy lifelong habits through education and fun, outdoor winter activity. We create opportunities for children to be active, vibrant and healthy in the outdoors. WinterKids is the only nonprofit in Maine dedicated exclusively to increasing outdoor physical activity in children and families during our longest, most sedentary season. Through our school, family and community programs, we make it our business to provide kids, parents, and teachers with the right option: to get outside, get active, and have fun in the winter—and year-round.