Refer Your Friends!
Racing (and training) is more fun with your friends—and now, when they register, you get a little Thank You from us.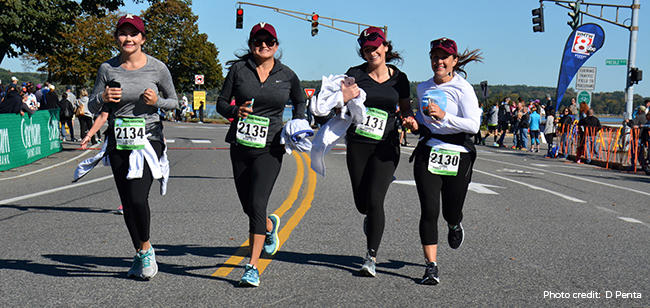 Share your personal referral code with your friends and when they register using your code, you'll get part of your registration refunded. The more friends that register, the more money you get back. Starting at $3, with each referral registration, the amount you get back increases, up to $7 per person. Confused? It works like this:
You registered back in February. In May, your friend Joe uses your referral code to register for the marathon—you get $3 back. In early June,  your friends Amy and Joy use your referral code, and you get $4 from Amy's use and $5 from Joy's. The increase ends at $7, but you can keep referring friends all the way up to race day or until your registration fee is gone.
| Referral Use Number | Amount Refunded |
| --- | --- |
| 1 | $3 |
| 2 | $4 |
| 3 | $5 |
| 4 | $6 |
| 5+ | $7 |
You'll receive your referral code when you register for the Maine Marathon or the Half-Marathon. If you've already registered, check your profile on RunSignUp—you'll find it there, and you can start using it immediately.