Run For A Cause
Since 1997, the Gorham Savings Bank Maine Marathon has helped raise over $6.3 million for charity. To add to that total, and to help even more worthy causes, we've developed the Maine Marathon Run for a Cause program.
It's perfect for charities that may not have the time or resources to organize their own large fundraising race, but still want a fun, well-established, community-minded event to raise awareness – and money – for their cause.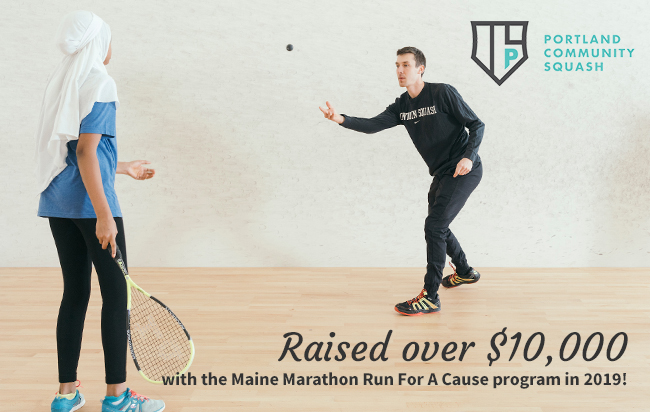 How It Works
The Maine Marathon handles race organization, online registration, and fundraising transactions – we even create a unique page for your charity and a fundraising page for each runner racing for your cause.
Your organization recruits runners who can raise a minimum of $200 each to race in the Maine Marathon, Half Marathon or Marathon Relay.
Participating runners collect donations through a site we'll set up for them. When they hit the $200 fundraising minimum, we'll discount their registration fee to our Early Bird price.
Donations are deposited into your organization's bank account weekly.
TIP: The Maine Marathon Relay is a unique event and a great way to recruit more runners and raise more money! Each team can have up to four people who run certain sections of the course. These shorter legs are less daunting for people not comfortable running a full or half marathon.
Ready to raise money for your charity?
Contact Race Director Bob Dunfey to sign up and start fundraising.