How to Donate
We donate a portion of all of the race registration fees to charity every year, so everyone who runs the Maine Marathon, Half Marathon or Marathon Relay is contributing. But there's more you can do during the registration process, after registration, or without registering for the race at all.
Make a One-time Donation During or After Registration
When you sign up for any of the Maine Marathon races, you can choose to make a donation in addition to your race fees, furthering your impact.
Register as you normally would, choosing a race and entering your contact info.
On the screen after selecting your shirt size, you will be prompted to choose a charity, fundraiser or team fundraiser. (see screenshot below).
Select Team Fundraiser to donate via a fundraising team, select Fundraiser to donate to an individual fundraiser, or select charity to donate directly to that charity. If you select a team or individual fundraiser, you'll see which charity those funds are going to.
Choose a donation amount. Your donation amount will be added to your fees.
If you wish to make a donation later, after you've registered for the race, or if you're not planning to participate but still want to make a donation, just go to the race donation page on RunSignUp.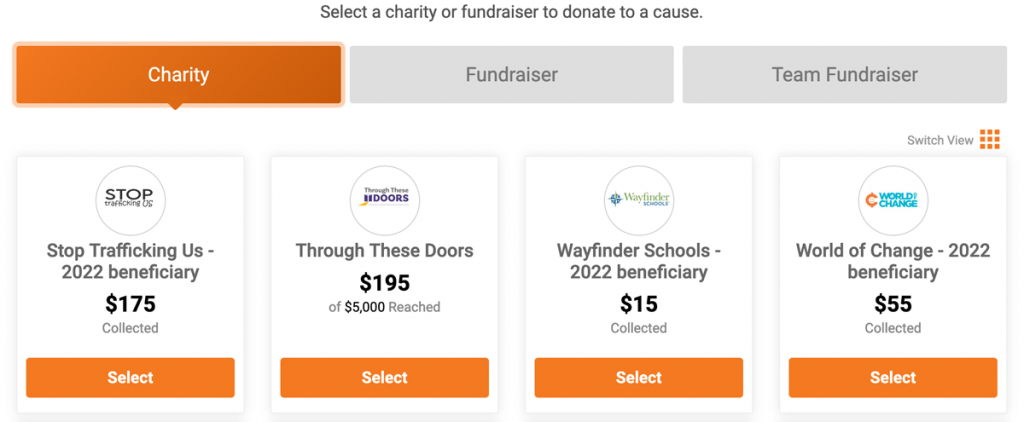 Charity Bib, Run For A Cause Program
If your nonprofit organization is looking for a fun and convenient way to fundraise, consider our charity bib program. We handle the race logistics and registration, you just need to recruit runners. Read more about our Run For A Cause program.
If you're doing this program, find your fundraiser in the list.
Become a fundraiser
The Maine Marathon can help you raise funds by setting up a Fundraiser on your behalf. You'll get your own personal fundraising page, where you can set your personal Fundraiser goal and easily accept donations. You'll have a unique link that you can use to promote your Fundraising on social media or when emailing people. If you raise more than $200, you can get a portion of your event registration fee waived! And if you have friends or family who also would like to raise funds for the same charity, you can set up a Team Fundraiser.
Register as you normally would, choosing a race and entering your contact info.
On the screen after selecting your shirt size, you will be prompted to choose a Charity, Fundraiser or Team Fundraiser. Select Fundraiser to start an individual fundraising page, or select Team Fundraiser to set up a fundraising team.
Complete the required information. You'll be asked to choose which Charity your donations will go toward. Then, start sharing your Custom Fundraiser URL. Be sure you fill out all the fields so you can tell your story and inspire others to donate on behalf of your cause.
If you don't register as a fundraiser during the initial race registration process, you can still do so later. Just sign in to your RunSignUp profile, find your active Maine Marathon registration, and select Edit Fundraiser.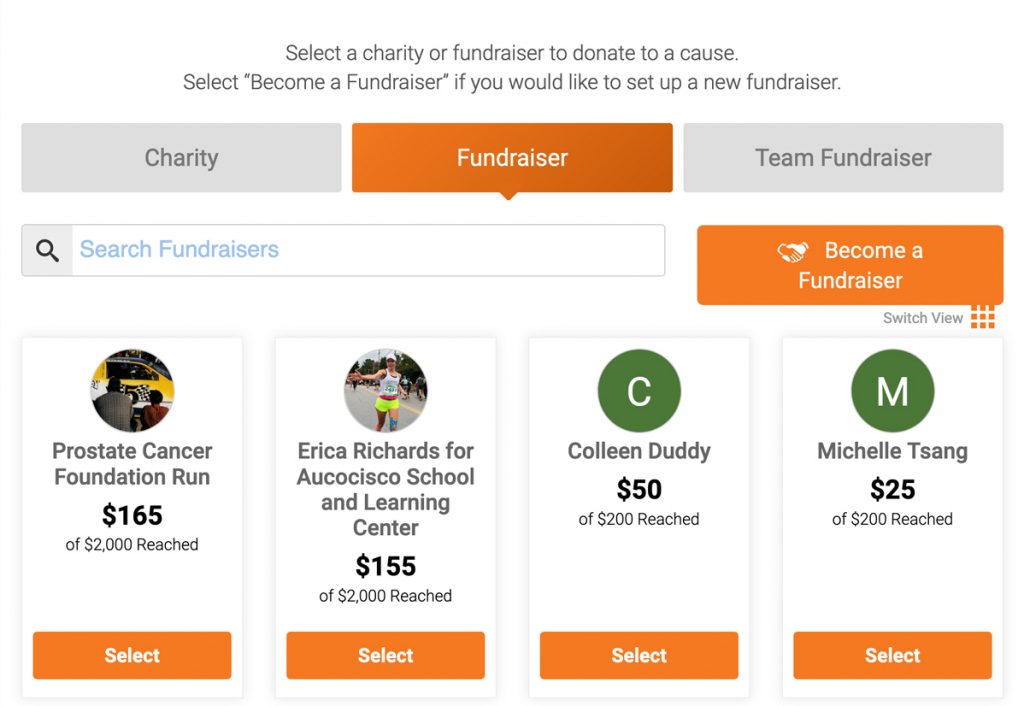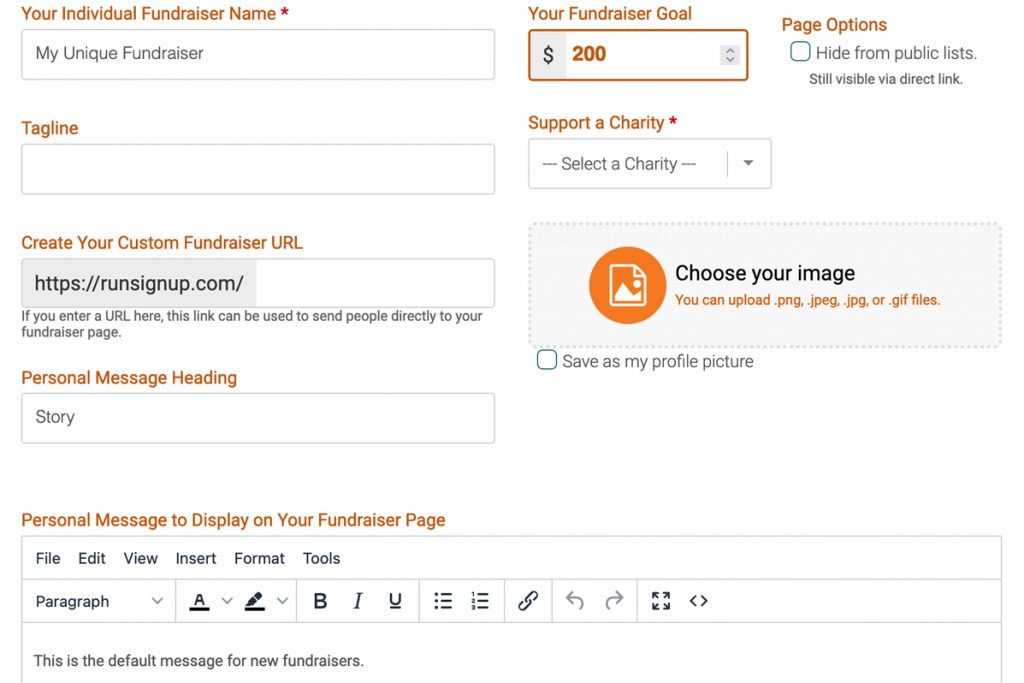 Make a donation anytime, with or without racing
You can make a donation to one of our charities or fundraisers at any time, even without registering for the race. Go directly to our donations page, or click the "sign up now link" button and then click the orange "Donate" button at the top of the page.