Start/Finish Area
Celebrate!
Check your results and enjoy live music along with complimentary food, snacks, a slice of Leonardo's pizza, water, Gatorade and Drink Simple within the baseball field next to the finish line. Gear checks  are also available within the baseball field. See the diagram below for a map of the many other features surrounding the baseball field of the finish venue.
Beer Fest
Enjoy Maine craft beer, hard seltzer and non-alcoholic beer.
2023 breweries: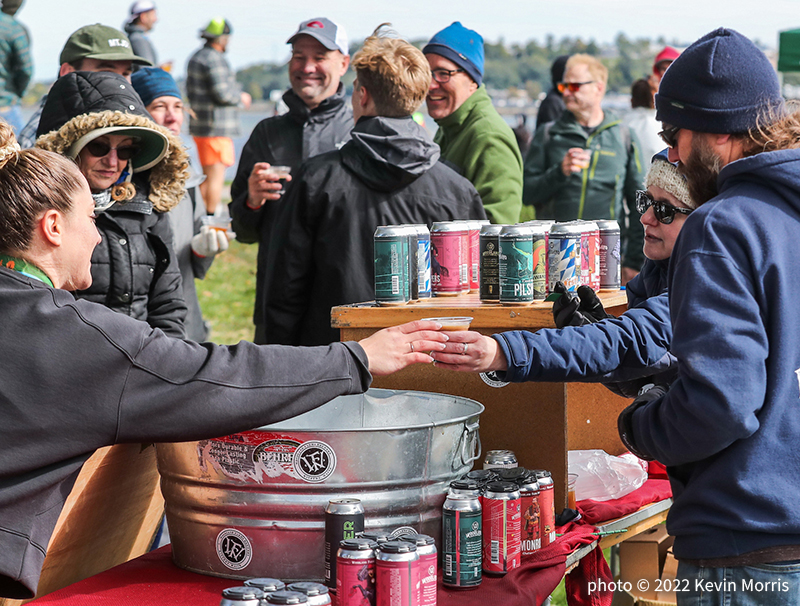 Allagash Brewing Company
Food Trucks
Runners and spectators alike can head to Preble Street Extension, next to the baseball field and Finish Line. Make sure to use the $3 coupon from the bottom of the runner's bib to redeem at any of the food trucks. This coupon can be given to a friend or family member for their use.
2023 food trucks: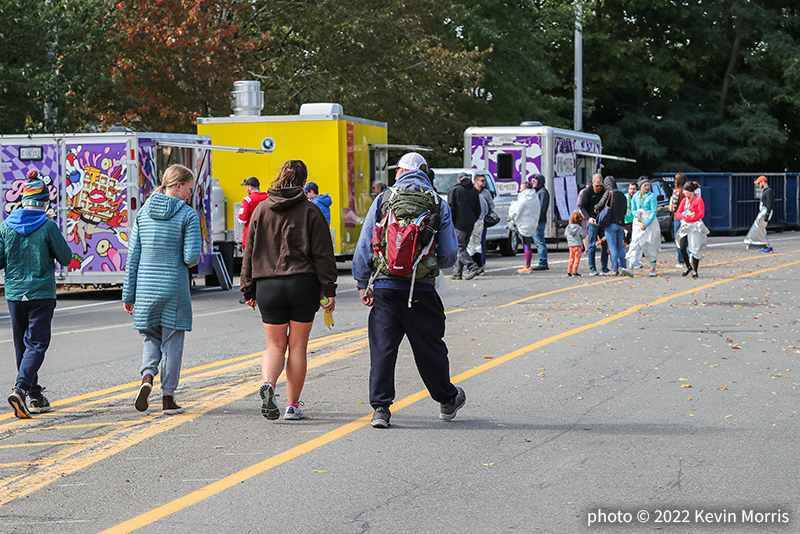 Totally Awesome Vegan
Other Features
Wyman's Bee Wild Mobile serving sample frozen natural fruit treats.
World of Change Truck will be outside the expo and at race day celebration showing children that their loose change can do life-changing work in the areas of housing, food security, education, animals and nature, health and wellness, and children's play/discovery.
LL Bean Bootmobile
Complimentary post-race massage, manipulation and other services by local companies to help promote recovery will be available.
Awards
Award ceremonies are scheduled at 9:45 a.m. for the half marathon and 11:15 a.m. for the marathon, and will take place on the baseball field next to the start/finish line. Only overall and masters category winners will be announced during the award ceremonies. All age-group winners and all relay team winners will be able to pick up awards either before or after the ceremonies. Results kiosks, with printable receipts for individual results, will be available near the awards stage, so you'll be able to check your division placing after you finish. See the awards page for full details.

We'll also have a check presentation at 11 a.m. for this year's primary beneficiaries.
Please note we will not be mailing unclaimed awards.