Marathon Relay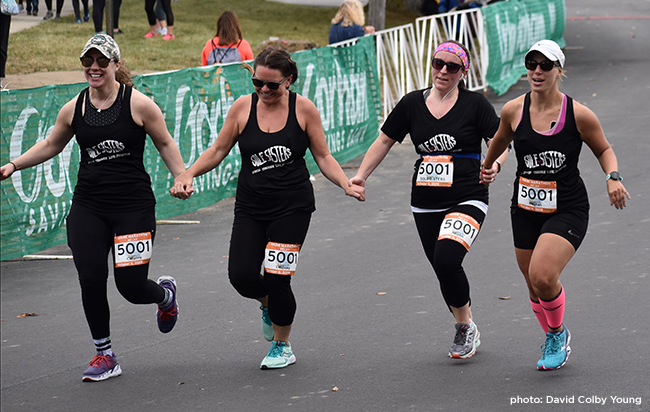 The Marathon Relay is a unique event that is great for friends, families, companies or charitable organizations who want to share the excitement of the Maine Marathon and its scenic course.
Groups of 2-4 individuals register as a team to cover the 26.2 mile marathon course, which is broken across four legs:
Leg 1: 6 miles
Leg 2: 8.8 miles
Leg 3: 5.7 miles
Leg 4: 5.7 miles
Each team member must run at least one leg, and runners on teams with fewer than four runners can run multiple legs, up to three, in any order they choose.
To make it easier for participating relay runners, there are relay exchange zones with dedicated volunteers to help teams transition between runners. We also provide free shuttles for relay runners to transport them between exchange zones and the start/finish line.
The Marathon Relay is a popular way to get people together to raise money for charity. Last year, runners raised over $370,241 for various charities. To learn how you can fundraise for an organization of your choice, check out our Run for a Cause program.
About the Marathon Relay Course