2021 Race Beneficiaries
Each year, the volunteer organizers of the Gorham Savings Bank Maine Marathon select a group of charitable organizations in our community to receive proceeds from the race. Below are the 2021 race beneficiaries. All of these amazing organizations benefit directly from your race registration fee — and they are all among the list of charities you can make additional donations to when signing up for any of this year's events.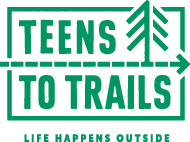 Teens to Trails connects high school students to life-changing outdoor experiences to help provide nourishment, inspiration and wholeness. By creating student outing clubs across the state and providing outdoor trips and programs, they are able to help over 1,500 young people gain access to enriching outdoor adventures. Their inclusive, non-performance based organization builds healthy habits while breaking down social barriers.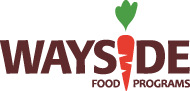 Since 1986, Wayside has been providing nutritious food to those in need in Southern Maine. Their initiatives include free community meals, mobile food pantries and healthy snacks for children. Their food rescue program saved 550 tons of edible food from being wasted and redistributed it — free of charge — to food pantries, soup kitchens and other social services. Their work and collaborative network of partners is fighting hunger and strengthening our communities.

Believing that running is an instrument of change, Team Long Run helps kids prepare for a life of selflessness, satisfaction, and success. Their run clubs and other programs help provide children with free, age-appropriate coaching that focuses on playing, not training. Through this work, they help young people discover their self worth and capability in a fun, active, and productive way.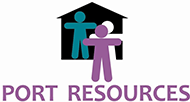 For over 30 years, Port Resources has supported children and adults with developmental, cognitive, and behavioral health challenges. They provide a variety of programs to help people lead meaningful and fulfilling lives in which they feel valued, accepted, and empowered. With a staff of over 200 who directly support over 400 individuals in the community, Port Resources is one the largest social service agencies in Maine.

Maine has become an expanding international resettlement community, bringing together children from diverse, multicultural backgrounds. Many of these children have experienced traumatizing tragedy, physical danger and unthinkable atrocities that forced them and their families to move from their home country. The Pihcintu Multinational Girls Chorus uses the healing and transformative power of music to help these young people trust, hope, and laugh again.
Founded in 1990, Shawnee Peak Adaptive Ski helps children and adults with disabilities enjoy one Maine's most beloved outdoor traditions. The organization provides a unique, multi-week snowsports program for individuals with special needs. The group of volunteers also provide guides and instructors for impaired skiers at the Shawnee Peak Ski Area in Bridgton, Maine.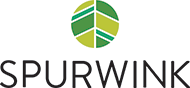 Spurwink serves over 8,100 Mainers each year, providing behavioral health and education services for children, adults and families. For over 60 years, Spurwink has delivered access to care in areas of great need in Maine: mental health, trauma, autism, as well as intellectual and developmental disabilities. Whether it's a preschooler with autism in Saco, a teen with trauma history in Skowhegan, or an adult with developmental disabilities in Portland, Spurwink's clients are offered dignity, respect, and a chance to build a better future.