Charitable Giving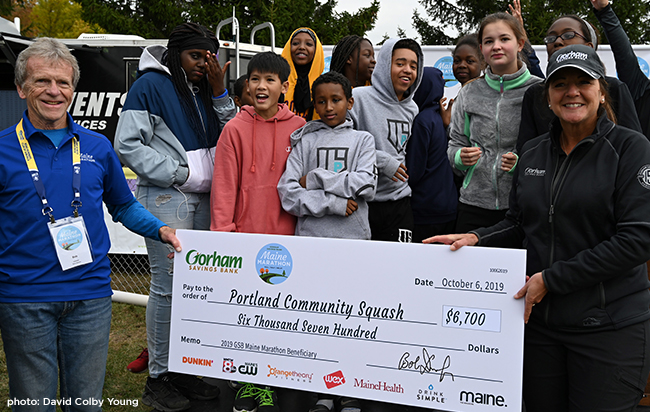 At the center of the Maine Marathon's mission is giving back to the community that gives us so much. As a nonprofit race, we give about 40% of our gross revenue to charitable organizations each year. Since 1997, this effort has helped us donate over $5.4 million to worthy causes.
Just by registering to run the Maine Marathon, Half Marathon or Marathon Relay, you are helping support a deserving group of beneficiaries that we highlight each year and dozens of other organizations who receive donations from the Maine Marathon. The 2020 beneficiaries are Teens to Trails, Wayside Food Programs, Team Long Run, Port Resources, Pihcintu Multinational Girls Chorus, Shawnee Peak Adaptive Ski, and Spurwink.
Of course, running the Maine Marathon is a fantastic way for people to raise money for a charity of their choice. Our "Run For A Cause" helps nonprofits recruit people to run and raise money for their charity. Last year alone, the program helped organizations raise over $360,000.