Environmental Impact
2017 was the first year where the Maine Marathon made a concerted effort to address the environmental impact of the event, and we've expanded our efforts each year since.
With the help of Athletes for a Fit Planet, our water stop volunteers, and the course clean up volunteers, we were able to divert 74% of our waste from landfills to more appropriate locations.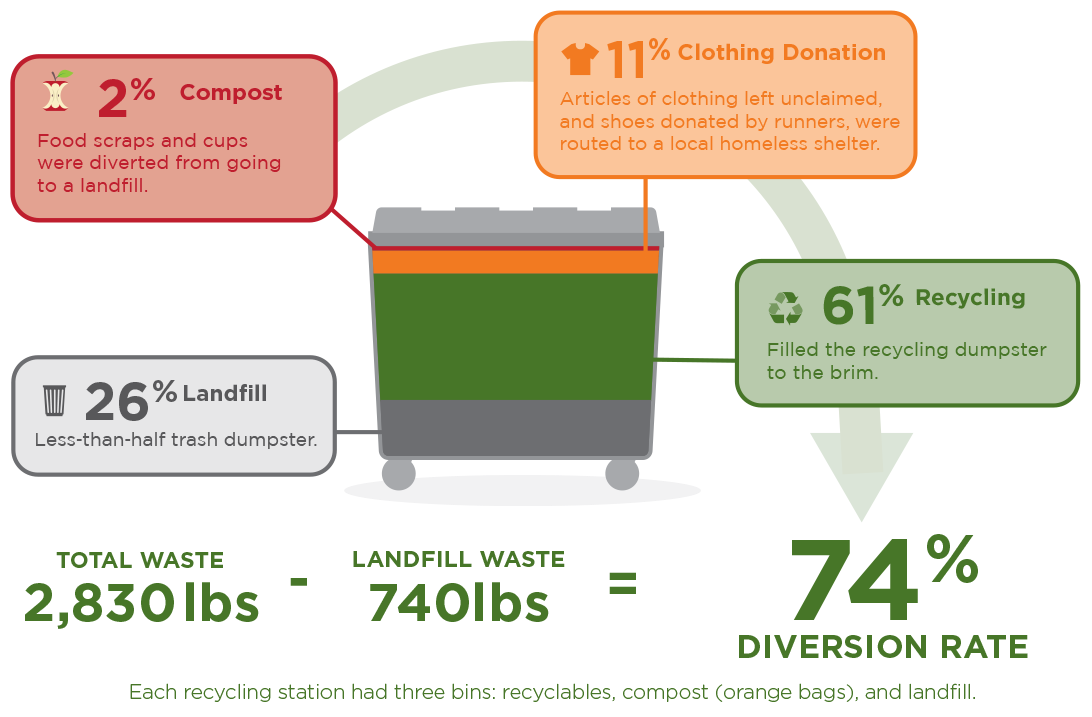 In addition, the race reduced its CO2e output by using all-electric pace cars, thanks to our partner ReVision Energy.
For the full report, click here to view, print, or save.